;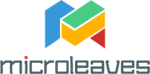 WHAT
WE OFFER
Microleaves features a White Label (Rebranding) tailored solution program for top sellers and super affiliates. The white label program consists of a rebranded website, under the partner's name and domain of choice, and allows the white label partner to utilize multi-tier affiliation models easier, and to harness larger volume of inventory in a more profitable manner.
The Microleaves white label program has proven itself over and over again for Tier 1 affiliates and publishers, allowing them to better utilize and monetize their inventory, as well as channel down the product as a marketing tool for their own affiliates/publishers.
Partners are paid on a NET30 Schedule and the minimum payout is $100. Though the minimum payout is rarely an issue because of the fact that this product is aimed at superafiliates. The best feature of the whitelabel program is the lifetime Revenue Share model of commissions, once a user has signed up you get paid monthly until the end of time.
Tiered Commission levels: The whitelabel program commission is calculated as a percentage of the value of sales, and the percentage increases based the volume of sales of previous months.
What Makes Microleaves
The Best
New year, new proxy solution!
We are proud to announce that we are changing our brand name from Microleaves to Shifter. The new identity incorporates everything you like about the Microleaves proxy solutions and more.